Home Learning
As we enter a rather strange stage here are some activties to do at home to continue your child's learning. We suggest some of the activities should be practised daily and so this list will stay the same. We will also put other activities on the website that will change each week, so please check the website. Additionally we have also added a list of webiste that you can use to support your child's learning.
Many families are aiming to do 2 hours a day. These are very unusual times and I know many of you are also trying to work from home. Please don't worry if you are doing less than this and there is no expectation to complete all of the tasks each week. Try to do some phonics/ spelling, reading, writing and maths each day but I appreciate that some days this cannot happen. Remember that board games, craft, cooking and playing in the garden can also incorporate a lot of valuable learning. For those of you who would like some additional activities, there are some handy home learning packs for each year group on twinkl.co.uk.
Daily Activities
99 club - Please download the sheet from our website under curriculum, 99 club. Your child will know which 99 club they are on.
Statutory spellings - Your child has been given a sheet with their personal statutory spellings on them. If your child has misplaced this sheet here is a generic list.
High Frequency Words Year 3 and 4.pdf
High Frequency Words Year 5 and 6.pdf
Daily Reading. It doesn't have to be a reading book it could be a newspaper article leaflet, magazine or comic
Battle of the books. We appreciate you may finish the book you are on so please see the list below.
Mental maths. Using number cards 1 - 20 (these can just be 20 pieces of paper with a number between 1 and 20 written on them) get the children to choose 2 and add them together. How many can they do in 30sec. Repeat this with subtraction. Can you beat your previous time? To try and challenge yourself try by turning the number/s into multiples of 10.
Multiplication tables practice- please find the document below. They have 2min to complete each test.
In addition, the BBC Dance Mat Typing programme is a really useful tool and website for the chidlren to practice and improve their typing speed and precision.
Please find the link below
Week commencing 30-03-2020
Science
This is the second week of our topic, Living Things and Their Habitat
This week we would like you to complete 2 activities on Classifying Vertebrates . Watch the attached PPT to help you.
Make a poster or leaflet to inform a young pupil that there are 5 groups of vertebrates.

Complete the classification key worksheet

Design your own classification key
Maths
This week we will be revisiting Addition and Subtraction.
Attached are 3 PPT to support the Varied Fluency (VF) and Reasoning and Problem Soving (RPS) question sheets. The sheets are differentiated and the children will be aware of the ones they need to complete.
English
Reading Comprehension
Looking after a Bearded dragon – please see link on class 2 home learning page
Writing
Using the sketch of the dragon you create in art (see below), plan, write an edit a story about a dragon.
Look at the story below about a dragon learning to fly. What will your dragon learn to do? Fly? Breathe fire? Catch a princess?
Think about how you will describe the dragon.!
Think about choosing different sentence starters!
Think about using paragraphs to organise your story!
Remember spelling, full stops and capital letters and handwriting.
https://www.youtube.com/watch?v=Pzn2zjiCmIE
Grammar
Continuing to learn about determiners complete the sheets below. Each one focuses on one element that you need to understand to enable you to understand determiners fully. Each element has a sheet that allows you to learn the skill and sheet to allow you to apply that skill.
Spelling
This week please practise your statutory spellings.
Some activities you might try with your spellings is
Playing hangman
Get an adult to jumble up the letters, then try and put them back in the right order.
Use your words in a sentence.
Rainbow write
Reading
As we can not change reading books at the moment the website oxfordowl offers a wide range of colour banded reading books online. I know this isn't perfect so please remember to read real books aswell but this will help some children to access reading independently.
Clicking on the the link
then click books, elearning books. Then in the text click on elearning books, this will open a new tab. CLick on class login the user name is bt class 2 and the passwords is Class 2.
For some reason if you stay on this link it reduces the amount of books you can choose, so at this point go back to the first tab (window) and reclick on elearning books in the text and it will take you through to a library of books.
In the new window click on levels, book bands, then choose your child's level, a book they would like to read and then have fun reading.
If you have any problems please let the office know and i will try and help.
Geography
Geography
This week in geography I would like you to find out about the volcanic eruption, that happened on the White Island, New Zealand in December 2019. I would like you to use what we learnt in English regarding Newspaper reports and write your own newspaper report about the event.
Art
PE
PE
Have a go at the football skills following the live video at 11 each day at the link below.
R.E
Watch and read the 2 PPTs on the Easter Story. Draw a comic strip about the events of the Easter story, you can write a short description for each event under your pictures.
Assemblies
Our British Value this term is Perseverance. If you were present in Mrs McEvoy's last assembly, she talked about her friend's brother Tim Dom. Tim is a 4X World Champion, 3X Olympian, 2X Ironman Champion and holds 1X World Record.
In 2017 Tim was hit by a van whilst training and broke his neck. His story is a true example of perseverance. You may be interested in watching a 5-minute clip of his amazing recovery from the accident.
The Man with the Halo: Iron Again
https://www.youtube.com/watch?time_continue=2&v=A6UVbHmLCj0&feature=emb_title
Virtual Assemblies
A lovely way to start or end each week is to watch the weekly virtual assemblies which are available for the children to watch at home every Friday at 9am from the video channel: www.vimeo.com/channels/picturenews.
Mrs McEvoy's Family Activities
Walking in the village (keeping social distancing), Making and eating cupcakes, Weeding in the garden, Face Timing, School work, Junk modelling and Joe Wicks workouts.
Highly Recommended 👍👍👍👍👍👍👍👍👍👍👍👍👍👍👍👍👍👍👍
rDear Parents/Carers
I'm writing to tell you about an exciting new resource called 'Active Learn' which we have access to. Through access in the Active Learn website, your child will be able to complete activities assigned to them from us, their class teacher; these tasks include reading books from Bug Club.Bug Club is a finely-levelled online reading scheme, which ensures that all children can find books at exactly the right level for them on their personalised website.
Using the online reading world
Each child has a unique homepage, and can log into it by following these steps:
1. Go to www.activelearnprimary.co.uk
2. Enter the login details.
3. Your child's homepage will appear.
Login Details
Username- Your child's user name are the 1st four letters of their first name and surname
so Jordan Henderson's username would be- jordhend
If your child has less than 4 letters in their first name just use the 1st 3 letters of their first name and then 4 from their surname.
Password: Homework1
School code: btcp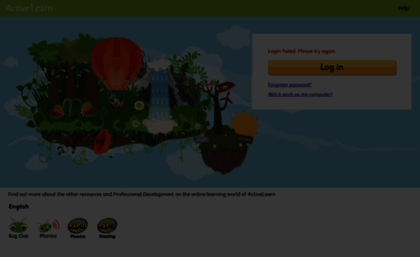 P.S Everyone has been talking about Maths with Carol Vorderman so we have also put activities created by her on the children's pages.
Websites
Suggested enrichment Activity passport ideas.
Keep a diary for a week
Send an email
Learn how to access the news
Find out about a local charity and how you can support them.
Sharing your work
I've really enjoyed seeing the the emails of the activities you have been doing. I've seen pictures of:
Benjamin's homemade pipes
Isla and Ella planting seeeds
Annie's classroom
Jamie's volcano
Ted's science work and Max's Life Processes work
Please ensure that all messages linked to home learing are sent to admin@broadtown.wilts.sch.uk and not to individual members of staff.
Miss Long's Activity
As I was walking my dog this morning I saw a painted pebble on the floor. The pebble was bright yellow with a smiley face. I therefore set you the challenge of making a possituve pebble or something similar. It might be a picture of something you saw when out on a daily walk e.g. a daffodil or a bird. It might be some positive words that you saw written and displayed in someone's window. I look forward to seeing the photos. It would be wonderful to share them and display them in the peaceful garden when we return.