Week Beginning 29th June
Core Learning
MATHS
Please work through the files attached
Session 1– Use expanded addition for pairs of 3-digit numbers (one 'carry'). Investigate intriguing patterns when adding.
Session 2 – Use expanded addition to add pairs of 3-digit numbers (two 'carries').
Session 3 – Use expanded and compact addition for pairs of 3-digit numbers. Use an investigation to explore further additions.
Spelling
Focusing on word families. Spelling list week 5. There are also some activities.
Remember to have a go at the SNIPS sheet and the children already working on SNIPS with Mrs Seal their sheet will be sent via the school email.
Also we are continuing with Readiwriter, hopefully the children that do it each work have still got their logins. Everyone else this is the login to use Username NOG10675 password teddy92, it is a generic one so it doesn't record progress but rather another tool to practise the spelling rule.
Reading, Writing and Grammar
Please see attached files
We have now finished our topic Hindu pilgrimages. This week try and complete the Hindu pilgrimages quiz. You might want to briefly look over the Knowledge Organiser before you start. Good luck!
You canfind a copy of the answers under the Knowledge Organisers section.
Good Luck
ICT
We have been learning lots about pollution and climate change and this week I would like you to carry on making your PPT. This week I would like you to complete the slide on deforestation. Remember to add transition and animation to the slides as well as a home page button.
Music
This term we will be having a go at charanga which is a great music website that introduces the children to lots of different music. If you have a sibling in year 1 you may have seen this already if not get ready for something new and exciting. Please find attached to list of login details. Once you have found you details visit https://wiltshire.charanga.com/site/ and login where lesson 3 is waiting for you.
Geography
This week we will be looking at deforestation and the effect it has on our environment. Use the PowerPoint to find key information that you would like to put into your own PowerPoint. Remember try not to just copy the information but to re –write it in your own words so you show that you understand what you have written.
Maths Problem Week 5 Go on have a go!
Suggested enrichment Activity passport ideas.
Keep a diary for a week
Send an email
Learn how to access the news
Find out about a local charity and how you can support them.
Highly Recommended 👍👍👍👍👍👍👍👍👍👍👍👍👍👍👍👍👍👍👍
Dear Parents/Carers
I'm writing to tell you about an exciting new resource called 'Active Learn' which we have access to. Through access in the Active Learn website, your child will be able to complete activities assigned to them from us, their class teacher; these tasks include reading books from Bug Club.Bug Club is a finely-levelled online reading scheme, which ensures that all children can find books at exactly the right level for them on their personalised website.
Using the online reading world
Each child has a unique homepage, and can log into it by following these steps:
1. Go to www.activelearnprimary.co.uk
2. Enter the login details.
3. Your child's homepage will appear.
Login Details
Username- Your child's user name are the 1st four letters of their first name and surname
so Jordan Henderson's username would be- jordhend
If your child has less than 4 letters in their first name just use the 1st 3 letters of their first name and then 4 from their surname.
Password: Homework1
School code: btcp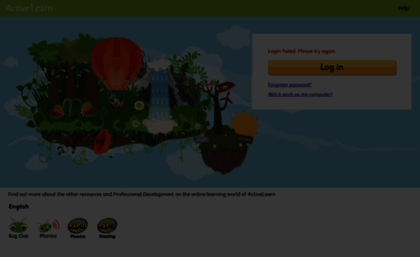 P.S Everyone has been talking about Maths with Carol Vorderman so we have also put activities created by her on the children's pages.
Websites
Growth Mindset
Christian Value Thankfulness
BRITISH VALUE
This term our British value is Mutual Respect
The video:
https://www.bbc.co.uk/programmes/p0698c9y
Pupils Amelie and Shaeya interview children and adults from their school community to find out what the word 'respect' means to them. Their interviewees offer different ideas on the word, including: 'showing tolerance', 'listening to others', 'being open to their opinions and beliefs', friends'. All the interviewees agree that it's important to treat others with thoughtfulness and consideration, in just the way that we would wish to be treated ourselves.
Activity - You could make a poster to promote Mutual Respect with the quote
'...treat others how we'd like to be treated ourselves.'
School visit